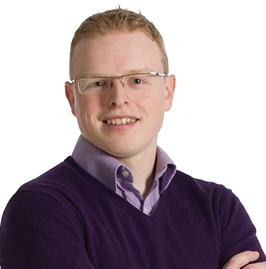 Committed to being on the cutting edge of digital innovation, Rains Media is providing clients with creative strategies to achieve their business goals. We provide the insight you need to create strategies that will engage consumers, increase your brand awareness and bring out the passion in your stakeholders.
What we do:
Presentations on web, social media, communications and marketing.
Provide high level strategies to help your business grow by leveraging technology including; Search Engine Optimization, Contact and Lead Generation and Pay-Per-Click advertising.
Provide digital strategy framework and implementation plans.
Provide business solutions customized to your organization and its goals.
JP Rains is the owner of Rains Media, a digital consulting firm with clients in Education, Sport, Politics and industry. In his day job, he is the Vice-President at Soshal where his primary function is to solve problems in the digital space for clients. Educated in the field of business, he earned his Masters in Business Administration and Bachelor of Commerce at Laurentian University. JP is on the board of advisors for the Post Secondary Education Web Conference of Canada and is a winner of Sudbury's Top 40 under 40. He can be reached for comment by media for the technology and marketing sector.
If you would like to speak about a business opportunity please contact JP through e-mail or Twitter.