Google AdWords
Currently managing over $20,000 in monthly spending, we help you grow your business through digital advertising on Google.
Go to Student Journey Mapping
Student Journey Mapping
Mapping the student journey can provide unmatched insights into the minds of your students and enables a student-centric approach to annual planning.
Marketing Strategy
Creating a customized strategy to reach your desired audience. We leverage websites, social media and email marketing to reach your next customer.
Public Speaking
Often brought into organizations to address digital, social media and marketing, JP has a long history of public speaking.
JP Rains, MBA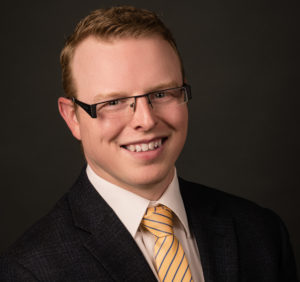 JP works with clients in Education, Sport, Politics and Industry. In his day job, he is the Director of Digital Strategy at Laurentian University and teaches as a lecturer in the School of Sports Administration, within the Faculty of Management.

 JP is also an associate of Fraser Torosay Inc. a strategic communications company. Prior to that, JP was the Vice-President at Soshal, a digital marketing agency, where his primary function was to lead the development of solutions for clients (building websites, strategic marketing, social media and digital marketing).

Educated in the field of business, he earned his Masters in Business Administration and Bachelor of Commerce, specialized in Sports Administration at Laurentian University. JP is the chair of the board for the Post Secondary Education Web Conference of Canada, a board member with the Laurentian University Alumni Association, the president of the SPAD Alumni Chapter, the co-chair of the Golf Marathon For Hope and is a winner of Sudbury's Top 40 under 40.

He is a published author in the Journal of Education Advancement and Marketing and he can be reached for comment by media for the technology and marketing sector.
Looking for help with Web Strategy, Social Media or Advertising?