Yesterday, I woke up in Iceland. Today, I needed to take the afternoon and write this post to tell you about why you should visit and what you should do, it's an amazing place! This will be a long post, so here's a break down of each section.
Pre-Trip | Jokulsarlon Glacier Lagoon & Ice Caves | Black Sand Beach in Vik | Skogafoss Waterfall | Seljavallalaug Natural Outdoor Pool | Reykjavik | Blue Lagoon Spa | Golden Circle Tour | Þingvellir National Park | Geysir | Gulfoss Waterfall | Icelandic Horses | Friðheimar Organic Tomato Farm | Secret Lagoon Hot Spring
Pre-Trip
A few things to think about; we booked our trip 6 months in advance, determining how many days we'd be in Iceland, the flight times and where you'll plan to visit. I'd recommend traveling with a group and aiming to rent a vehicle. If you're traveling in the winter, definitely invest in winter tires with studs (I was thrilled our group did when we were driving on ice in a whiteout).
Naturally, your accommodations should be booked in advance, we did 3 nights at an AirBnB downtown Reykjavik and one night in Southeast Iceland (Kirkjubæjarklaustur) at a wonderful countryside house.
We planned to visit Iceland over New Year's Eve to celebrate with one of the worlds most legendary fireworks shows. Before we did, we explored the country, and it gave me some of the most beautiful views I'd ever seen.
Jokulsarlon Glacier Lagoon & Ice Caves at Vatnajokull
Upon arriving to Iceland, we packed into a 9 passenger behemoth of a van and hit the road for 5 hours to arrive at our picturesque destination. While we had a few delays, we made it with just a few minutes of sun left (the sun was out for 4 hours per day during the days we visited). We piled into their version of an ice-traveling monster truck and headed up to the Glacier Caves in Vatnajokull National Park (which occupies 11% of the entire country). I highly recommend booking a guided visit with Glacier Trips to the ice cave and nearby Glacier Lagoon. They accommodated us very well and our guide Steppi was very informative and his accent made me smile every time he said "volcanic ash", which was a lot.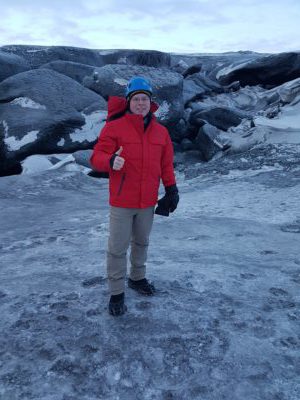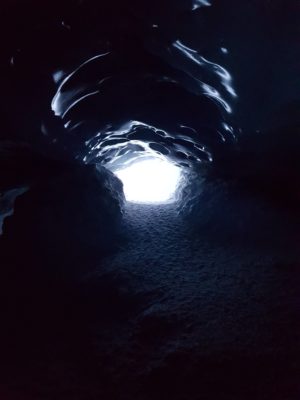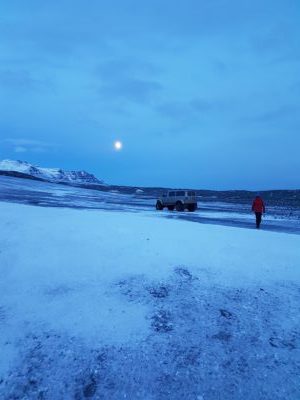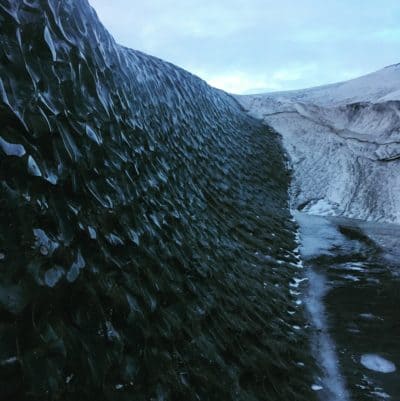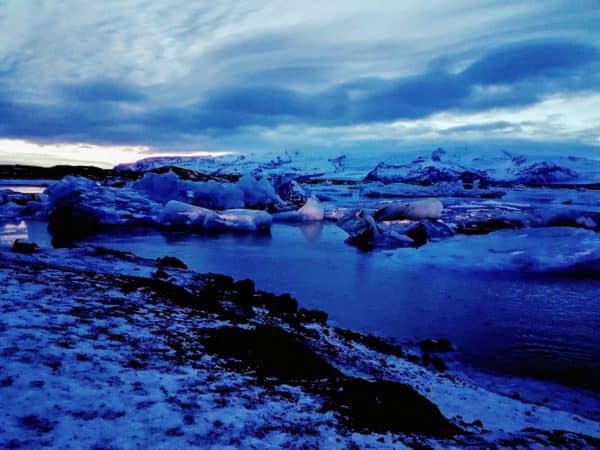 Black Sand Beach in Vik
A popular filming location for many movies and TV shows including Game of Thrones, the Black Sand Beaches provide amazing views of the ocean. Volcanic ash and rocks form on the southern shores. The pit stop should take about 40 minutes for you to walk down the beach and explore the views. Making it a stop at first light will give you some great scenery.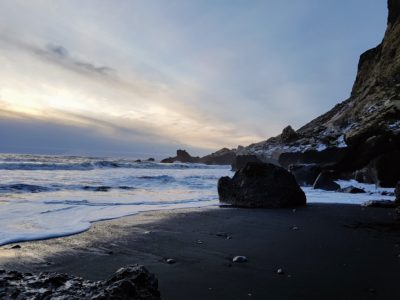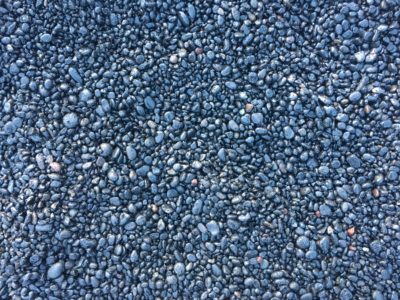 Skogafoss Waterfall
The popular tourist destination, Skogafoss is a busy place! You can hike up to the waterfall's edge using the East side staircase, and visit the base of the falls. The nearby restaurant is a great place to get a sandwich or pasta.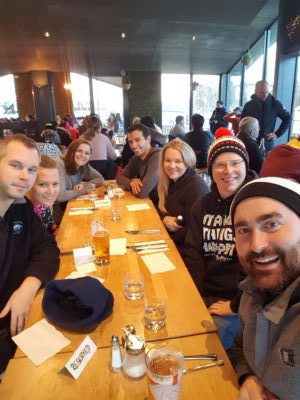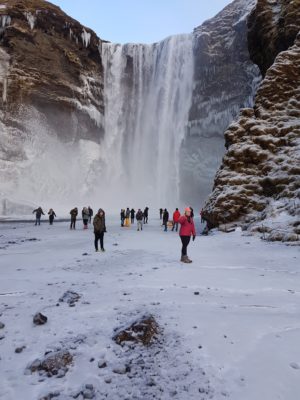 Seljavallalaug Natural Outdoor Pool
A little confusing when you arrive to the parking lot, if you could call it that, but the natural outdoor pool is warmed from the heat of the nearby Eyjafjnallajokull volcano. While a chilly swim awaits you, the 15 minute hike to the natural pool is well worth your time. Bring a bathing suit and towel and prepare to be cold (if in the winter!). From there, we made the drive to Reykjavik for New Year's Eve.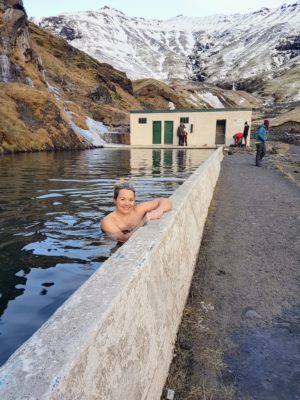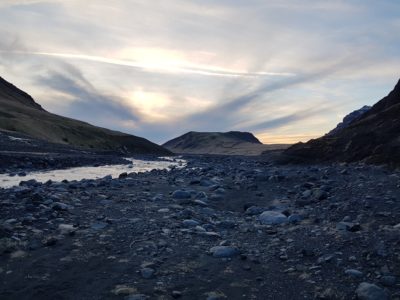 Reykjavik
The capitol city of Iceland is like a cross between Calgary and St. John's for me. It has the bustling city scape of Calgary with the charm and quirk of downtown St. John's. We had our new year's eve dinner at Sólon Bistro, a great choice! We also had lunch at Koppar, down on the waterfront and our group very much enjoyed the selection of Icelandic hot dogs. For me, I was a bigger fan of their "boats" which are basically a high quality sub sandwich. Based on the price of food, we also dined in our AirBnB and opted to spend our dinner budget on the expensive drinks instead haha. We spent the most time at the two-level Lebowski Bar as they had a rocking new year's party.
The highlight of our time in the city was definitely the fireworks. I'll never forget it. The shows started around 4pm as we were driving into town, with rogue citizens sending off their artistic protests (perhaps to the fact that the sun just went down at 3:30pm). The fireworks were going off all over the city throughout the night and culminated with a 90 minute show that started at 11pm near the iconic sky-scraping church. The fireworks were going off all over the skyline. It was a spectacular evening and the following morning the street sweepers were out in full force cleaning up the beer bottles and empty firework boxes.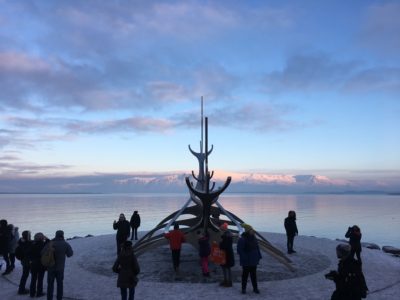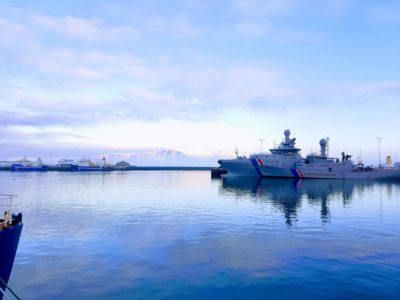 Blue Lagoon Spa
What is likely Iceland's most popular tourist destination, the Blue Lagoon Spa is absolutely worth it. They say it helps heal skin conditions, they hand out a bunch of stuff (probably legit) to put on your face but most importantly, it's so relaxing. Whether that's because of the silica mud mask, the banana smoothie and 3 Somersby I drank, or the geothermal white water, I came out 3 hours later with a wonderful feeling of relaxation and calm. It's worth the price of admission, so, put the random stuff on your face, float around, pay for the overpriced drinks, you'll feel so much better after!
Golden Circle Tour
The famous Golden Circle Tour is a 258km drive through the countryside to see some of the nation's most famous natural attractions. Pack into a vehicle and hit the road.
Þingvellir National Park
Our first stop on the trip was very impressive for many reasons. This national park is a UNSECO site, the former home of the first Viking parliament and represents the shearing of the North American and European tectonic plates (the two plates move away from each other at 1 inch per year – Iceland is literally being torn apart). The view is spectacular! Keep in mind, parking will cost $5 (oddly, the only place we payed for parking on the drive).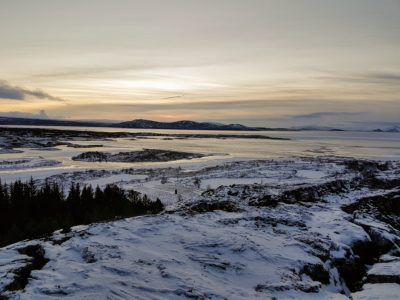 Geysir
Probably the most underwhelming part of the drive, the Geysir "erupts" every 10 minutes or so, much to the amazement of the 100 or so people huddled around it (probably to some degree just for warmth). Their gift shop is pretty impressive, though probably more like a Nordstrom than a "gift shop" based on the quality of clothing. At any rate, it was a good place to use the washroom and learn about wrestling (the national sport).
Gulfoss Waterfall
The most spectacular view of my trip, the waterfall view is from the top of a mountain overlooking the 200+ foot cascading water. The surrounding areas become frozen in ice, almost in awe of the violent water. I wish we could have taken more pictures, but even this well dressed Northern Ontario native wanted to pack it in after 15 minutes.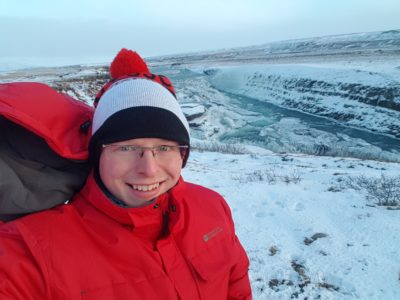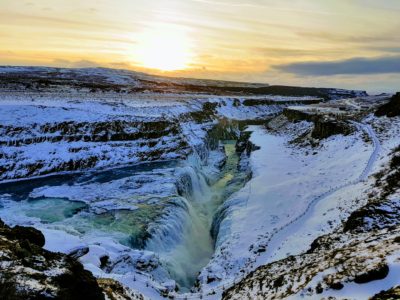 Icelandic Horses
The horses are everywhere. However, the only "horse candy" station we found was 2-3 minutes past the Geysir. It was pretty cute.
Friðheimar Organic Geothermal Tomato Farm
The best tomato soup ever! A great spot to stop for lunch, their bees are even imported from the Netherlands. It was worth the $25 lunch, for real.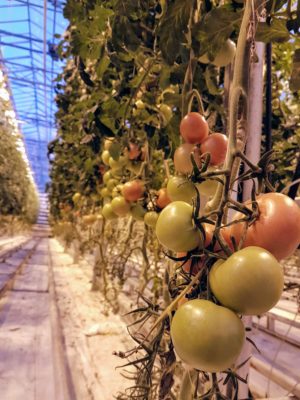 Secret Lagoon Hot Spring
Our last stop on the route was a favourite for some of our group, the natural hot spring was also a hit with me as I could stay warm inside, use the wifi and have a beer!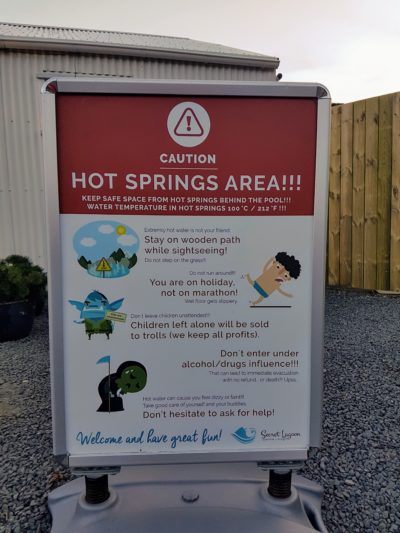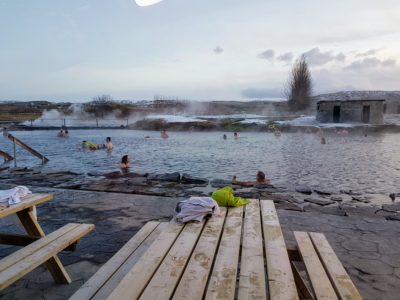 As a final note, I'll leave you with a variety of tips for visiting Iceland
Bonus stores are grocery stores and they're your friend for inexpensive goods (both gifts and consumables).
The "10-11" corner stores are actually open 24 hours and their beer is only 2.5%, no mater what the cans say. We nearly bought 6 malt beers, thinking they weren't 0.5%.
When the thermometer says -5 celsius, it will probably feel like -25 celsius.
Bring that warm gear that you think might be too much, I wore my waterproof hiking boots for most of the trip.
Do not tip anyone, it's already included in the price.
Book your flight on Google Flights (for any flight actually).
Bring a lot of snacks for the long drives.
You won't need much cash, maybe $50 worth (this will come in handy when you're paying for the horse candy).
Washroom = WC (water closet).
Gull is a good beer. Moscow mules are generally served in the right copper mugs.
Many of the vehicles are diesel. Remember if your vehicle is a diesel.
They don't have as many gas stations as we do, so, plan to fill up where you can. Related, plan your bathroom breaks!
Bring a disposable camera along for all the hot springs you'll want to go into (ps: you can get one at Walmart and then get it developed by Henry's for about $20 and 4-6 weeks).
Pretty much everyone speaks English, but you'll run into more tourists than locals. If you're Canadian, you'll likely be taken for an American, so display your flag proudly!